Fun with Seoul CCTV Live #1
Project Time to the 3D Cubic Space
Location :
CCTV is loading now...
This page usually disappears automatically within 5 seconds.
Due to browser's security policy, this work runs only on PC and Mac...
If you still see this page, follow the instructions on the next page.
Next Page -->
1. To the left of the web address, click the icon you see: Lock, Info, or Dangerous.
2. Click 'Site settings'.
Next Page -->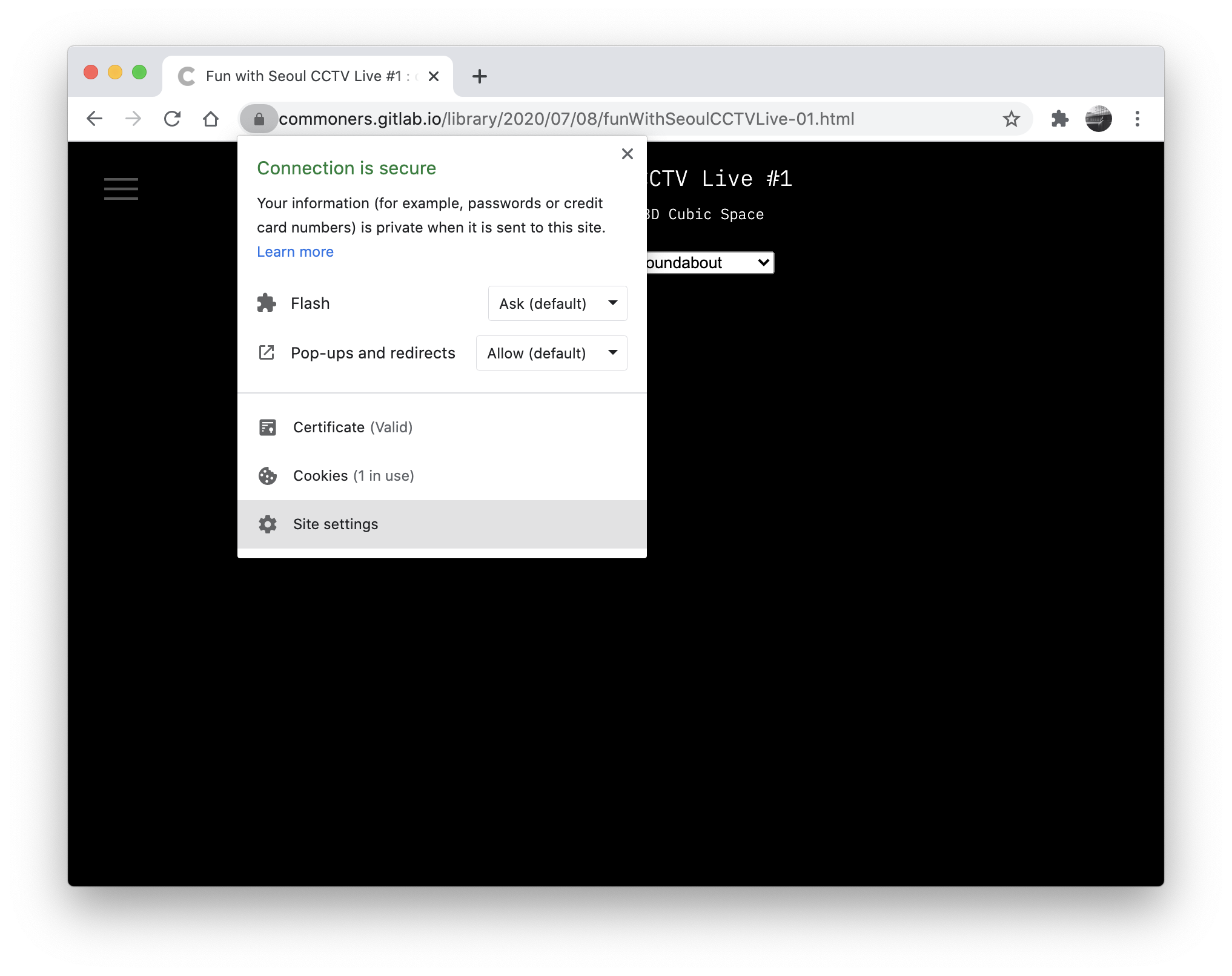 1 / 2
3. Change Setting of 'Insecure content' from 'Block' to 'Allow'. Your change will automatically save.
4. Refresh the current webpage.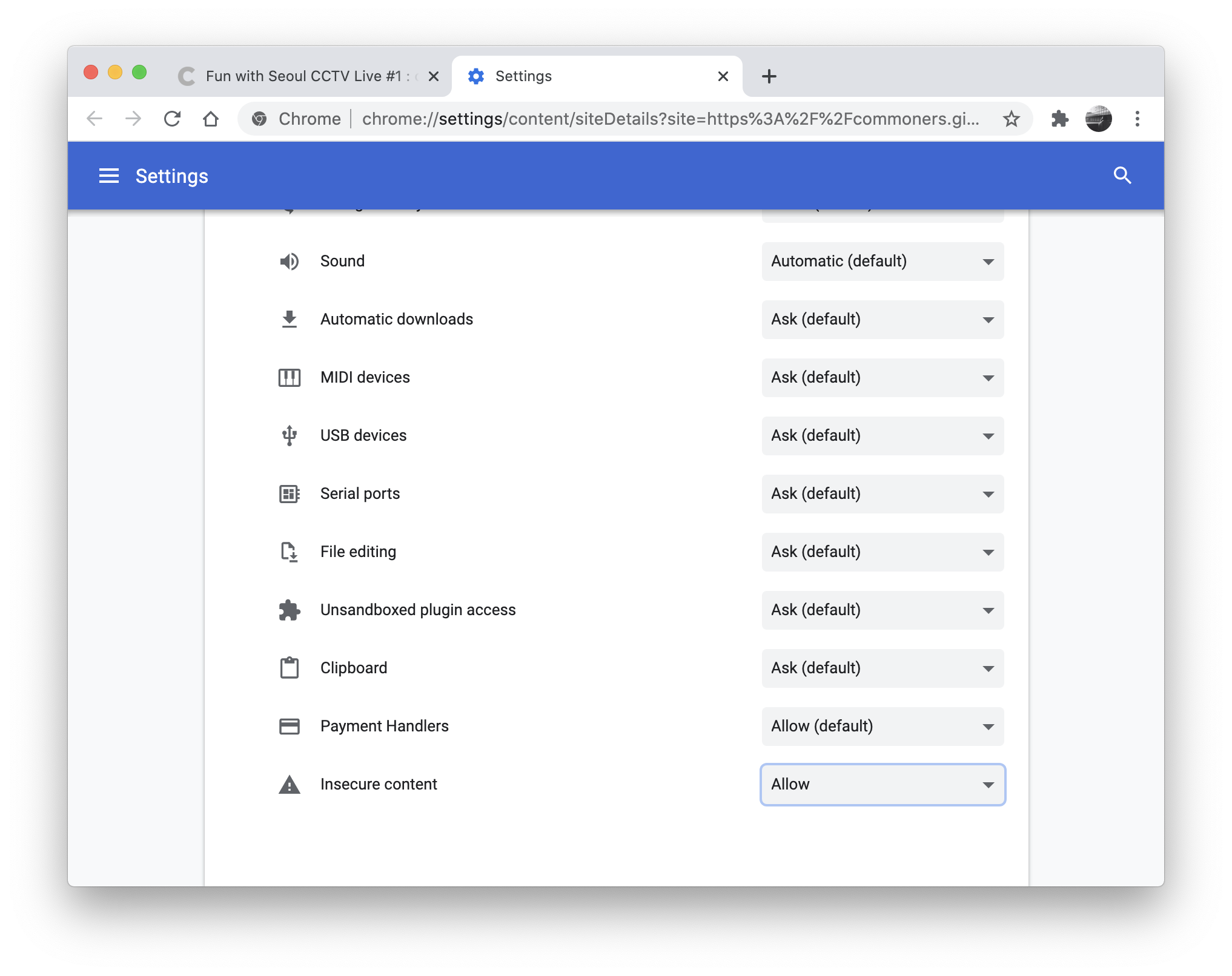 2 / 2